Newsroom
News and announcements from Walkabout Mother Bin can be found here. Check back often. We are proud to be builders of quality Mother Bins and providers of an affordable harvest system that limits overhead and downtime for farmers. We'll share our news and annoucements here.
Sign up for our email
Would you like to be the first to know when a new blog is up?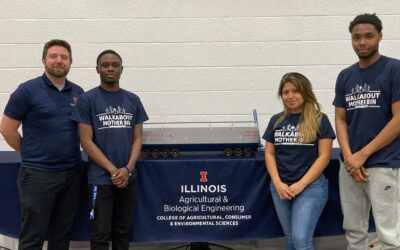 Walkabout Mother Bins recently made a $4000 donation to the University of Illinois – Urbana-Champaign Department of Agricultural and Biological Engineering and participated in the department's senior capstone course. The course is intended to put into practical application the students' knowledge, experience, and skills learned during their college career by applying them to a project partnered on with industry professionals.
read more