What is a Mother Bin?
The Walkabout Mother Bin is essential harvest equipment. It is a 4000-BU temporary, in-field storage system that is designed to keep your grain harvest running at peak efficiency.
•
The mother bin sits on the end of the field. The grain cart dumps into it; the trucks load out of it. That allows the grain cart to fully offload into the Mother Bin, allowing the combine to run continuously.
•
A 22″ Elmer's unload auger, AGRI-COVER® Electric Roll Tarp and camera system are all standard.
GET QUOTE
April 5, 2022
RFD-TV Interview
Walkabout Mother Bins Director of North American Sales, Crystal Kopecky talks with Suzanne Alexander about harvest efficiency, harvest bottleneck and the ROI of a Mother Bin.
Walkabout Mother Bin
A Simple Concept
Grain carts load into the mother bin, trucks load out of it, keeping the combine running and harvest progressing at peak efficiency.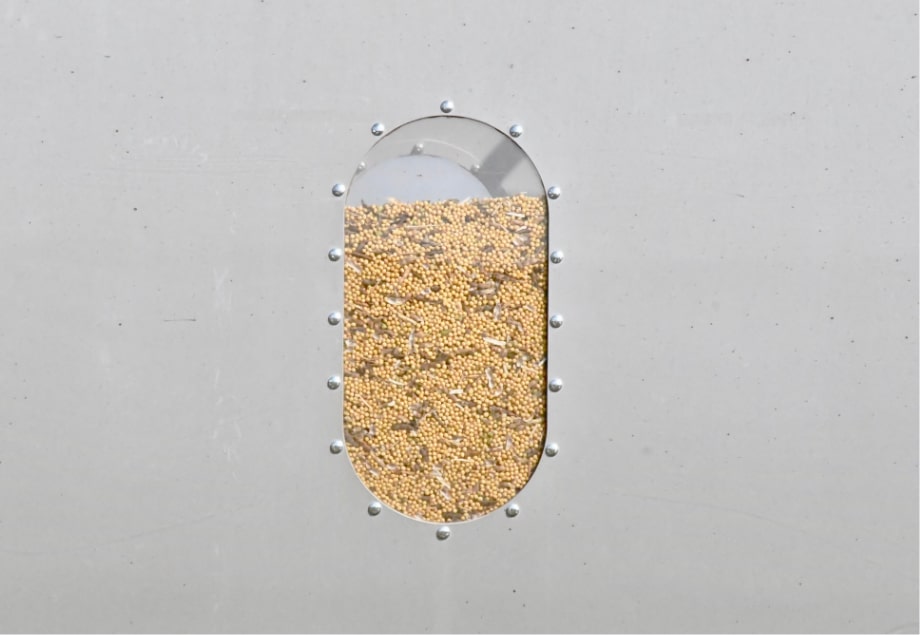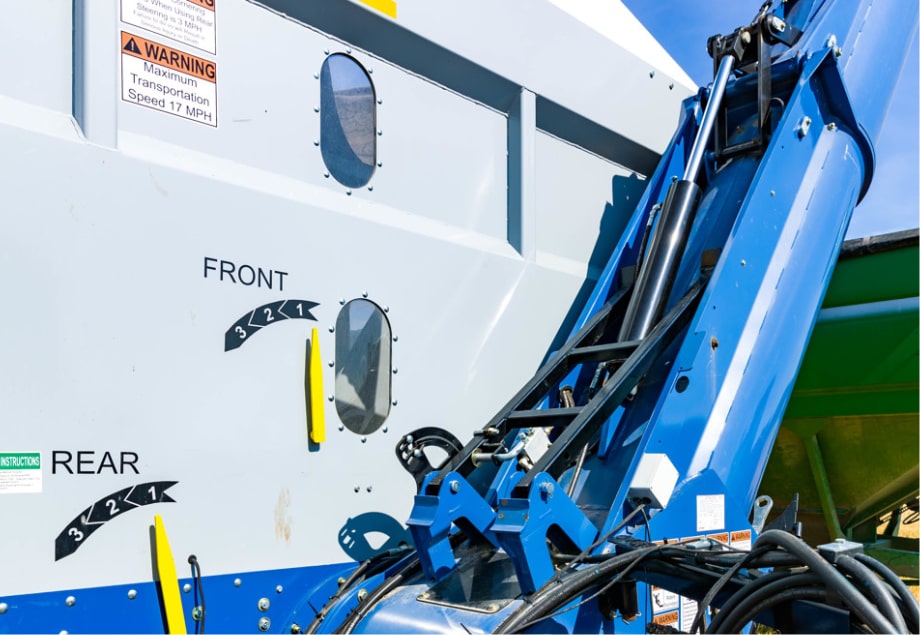 Benefits of a Mother Bin
The Walkabout Mother Bin guarantees the ability to continue or extend harvesting time if elevators close;
 the distance from farm or elevator is too far for trucks to keep grain away from combines;
 problems arise because of slow unloading at the elevator or on-farm storage; or if breakdowns anywhere in the transport, delivery or storage chain.
Allows combines to keep moving in the event of delays in the return of trucks to the field.
Trucks come into the field and load straight out of the WMB at the same or faster rate than being loaded by the grain cart.
Eliminates the need for a truck to be present to empty the grain cart.
Reduces grain cart cycle times. It can be easily moved, even when partially loaded, keeping it in close proximity to the combines.
Allows farmers to operate with less help and less equipment by holding 4 to 6 semi loads of grain.* This allows a reduction in trucks and/or employees.
Acts as a surge tank for grain when trucks can't keep up with combine and grain cart holding capacity.
Completely mobile and able to move from field to field as the harvest progresses even when partially filled.
Reduces soil compaction by enabling you to use smaller grain carts and tractors, reducing weights being carried across the field.
Specs & Features
4,000 bushel capacity
AGRI-COVER® Electric Roll Tarp
Split front and rear flow gates for blending grain
22″ Elmer's unload auger
Up to 900 bushel-per-minute unload rate
Camera system
Adjustable auger spout
Self-steering front and force steering rear axles
Rear access door
Movable while partially loaded
Full length clean out doors
Minimum 200hp required
58′ long x 13'9″ wide x 12'11" high
Walkabout Wednesday's 5-part Series:
Specs & Features of
Walkabout Mother Bin