"When is the price too high" is the second entry in our "Grain Handling Improvement and Life in General" series from guest blogger Brian Hedt.
In 1973 we had an opportunity to buy 640 acres of good farmland from a neighbor who was retiring to play golf.
We were offered great vendor terms but the price was about 20% above the going market price ($140/ac). Come the deadline to commit and we nearly walked away because of the almost unheard of higher price per acre.
With much trepidation we did commit and five years later when the price had risen 3 fold we were told by a farming friend that the whole neighborhood had thought we were crazy to pay that price but now they all wished they had been just as crazy as we were then.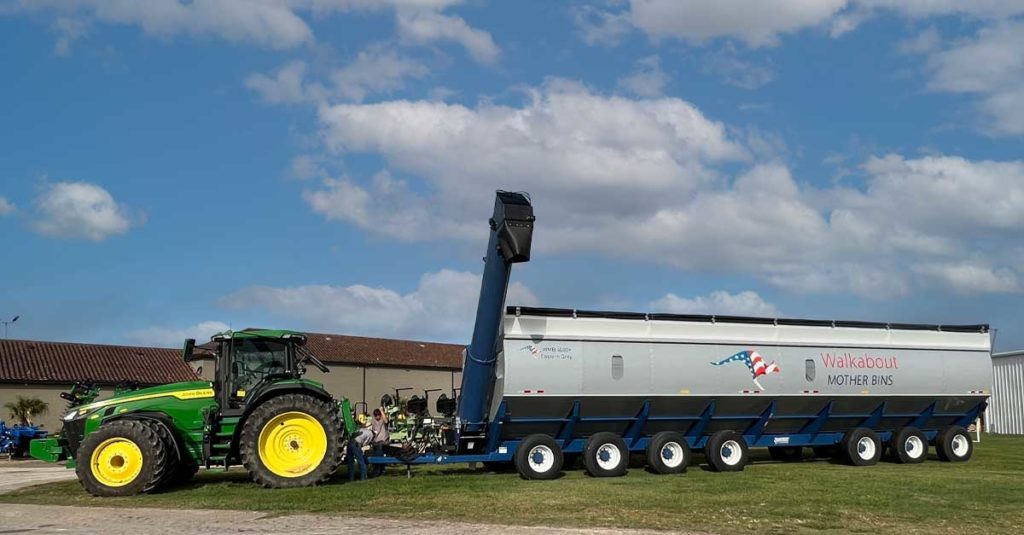 I was recently discussing grain cart prices with an American grain farmer and he was explaining how there is a huge push for USA grain cart manufacturers to build 2000 bushel and even 2500+ bushel carts to keep the grain away from the new generation of combines.
I asked what price was being proposed for one of these massive beasts? His response…"$250-300,000+."
So "WHEN IS THE PRICE TOO HIGH?" As I thought more deeply about the purpose of a grain cart I could not escape the following:
In fact, a grain cart is nothing more than temporary in-field storage and whilst essential for obtaining maximum continuous output from the combine it has become a very, very inefficient and expensive way to acquire temporary in-field storage…so let's do the numbers…
Let's assume a 2000 bushel cart costs $250,000. That equals a per bushel of capacity cost of $125 per bushel.
What is the alternative? If even more bushels of temporary in-field storage was available for a price of less than $50 per bushel would you not consider it?
So here's the Pitch:
The Walkabout Mother Bin will cost a little less than $50 per bushel and you will have 4000 bushels of temporary in-field storage; it will always mean you will have grain at the roadside ready to be loaded and hauled out and will eliminate the necessity of having to purchase a larger cart and find a 400+ HP tractor to pull it.
Re-think the purpose of grain carts, and a Walkabout Mother Bin just makes sense.