A giant grain cart demonstration – the Walkabout Mother Bin –  was recently held on  on LEAAD Farms' centuries old farm in central Nebraska. The Walkabout Mother Bin is a missing link between grain carts and trucks (see Mother Bin Specifications HERE), storing 4000 bushels of grain in order to keep combines and grain carts harvesting, not waiting on trucks. Designed specifically to meet the needs of farmers in the USA, the Walkabout Mother Bin is making their harvest more efficient and profitable. Watch how it performs as LEAAD Farms takes on our giant grain cart!
Carlson's video covers several days while they cut soybeans.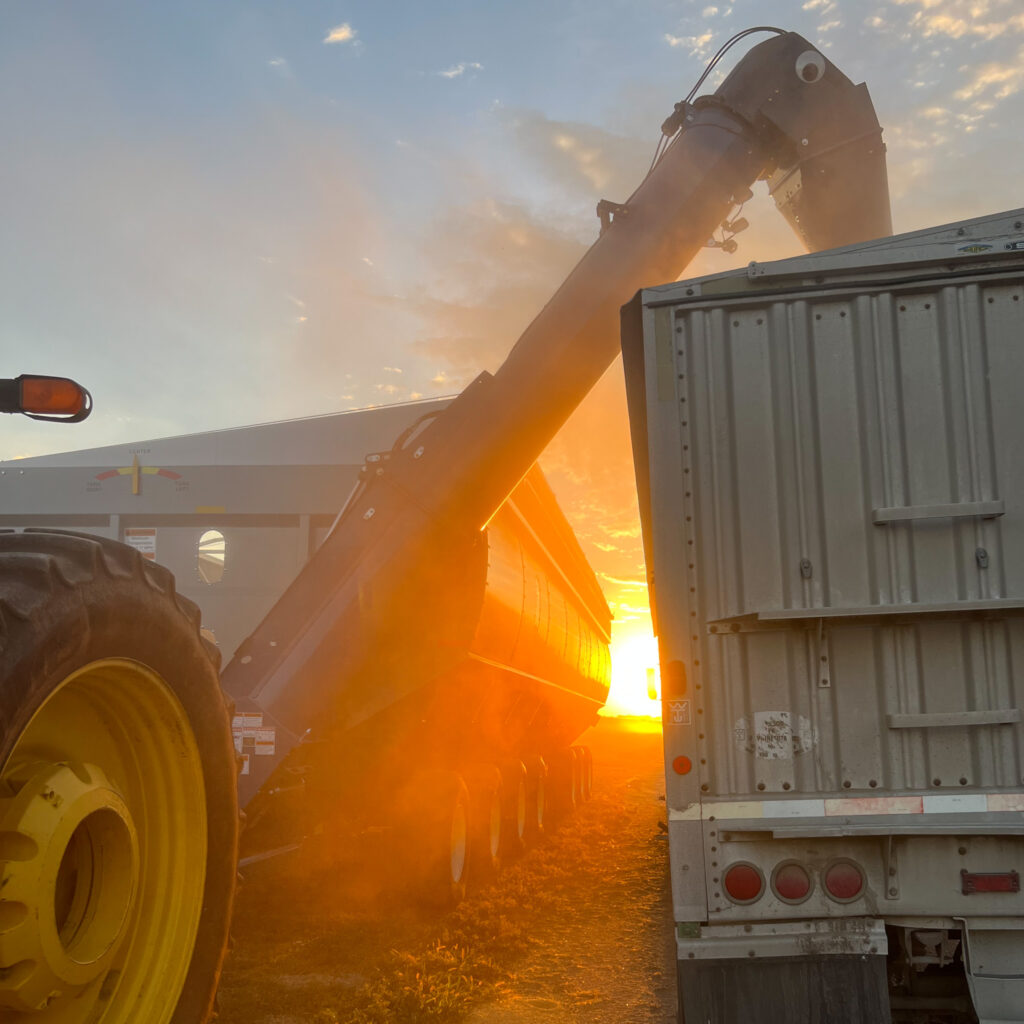 About LEAAD Farms
LEAAD Farms is run by Cale Carlson who grew up on his family's farm in central Nebraska. He started farming on his own by renting ground from a neighbor in 1998. Carlson incorporated his farm business LEAAD Farms (which is the acronym from their 5 kids). Carlson has a passion for the farm and family as it takes a team to handle day to day operations of a diversified farm with corn, seed corn, soybeans, hogs, and cattle. Carlson believes that everybody has a story to tell and encourages people to share their experiences.
Twitter : @LEAADFarms
Instagram : @leaad
Walkabout Mother Bins is a USA Company, headquartered in South Dakota, making Mother Bins –  large, portable, in-field grain storage bins. A WMB provides US farmers with an efficient and affordable grain storage harvest system – a missing link between grain carts and trucks. The idea behind the Mother Bin is in-field storage – keep the combine running longer.