Time is money.
Nobody makes money when the combine is stopped, waiting for the grain cart to return.
The Walkabout Mother Bin is a 4000-BU temporary, in-field storage system designed to keep your grain harvest running at peak efficiency. How? The mother bin sits on the end of the field, the grain cart dumps into it and the trucks load out of it – allowing the grain cart to fully offload into the Mother Bin, always keeping the combine running.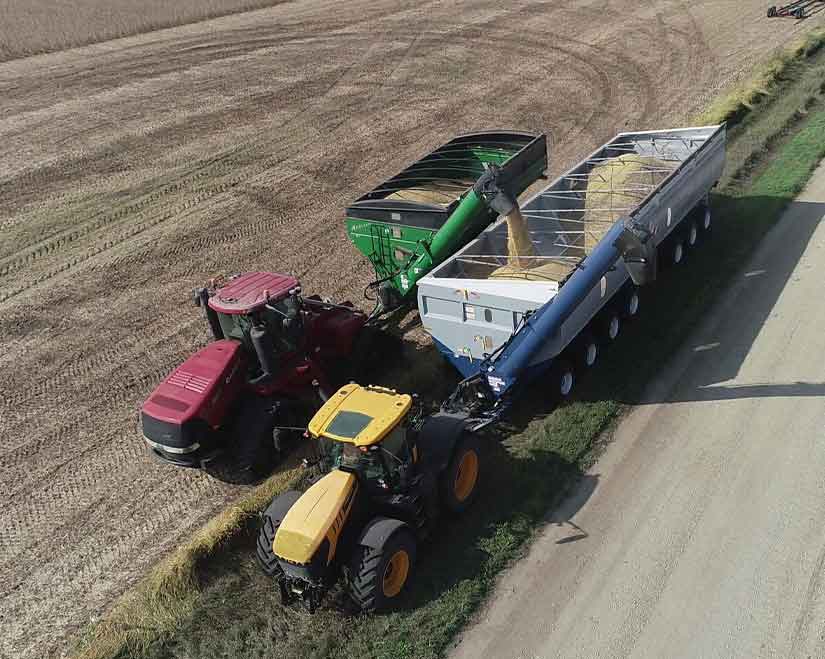 Specs & Features
Essential Harvest Equipment
When in operation, the Walkabout Mother Bin allows the combine to run continuously, eliminating the need to stop and unload. A Mother Bin can load a semi in about two minutes and has an unload rate of up to 900-BU min. Qualifies for a USDA FSFL loan.
4,000-BU capacity portable grain storage system
AGRI-COVER® Electric Roll Tarp
22" Elmers unload auger
Unload rate up to 900-BU min.
Qualifies for USDA FSFL Loan
Blends grain
Move while partially loaded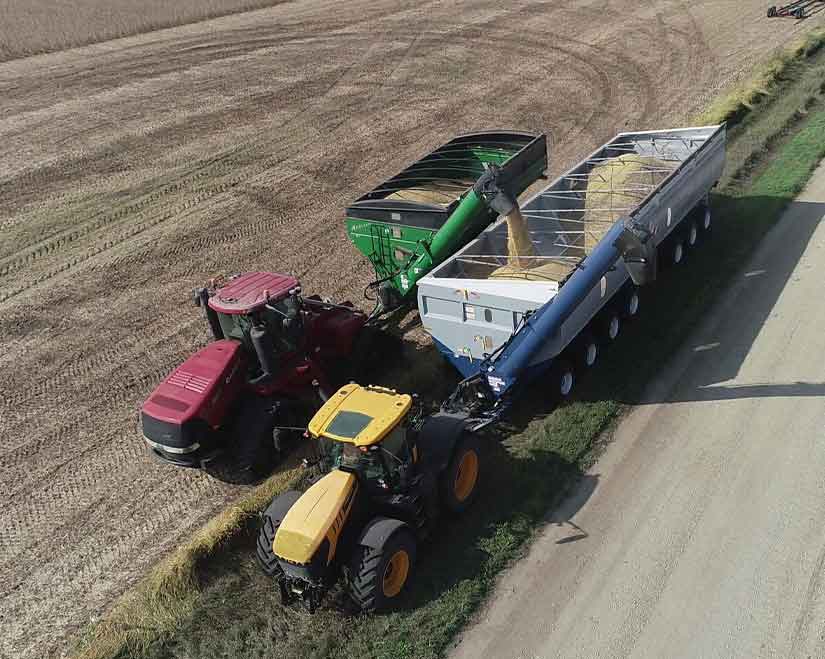 So where the Mother Bin came into play at was when the semis were full and gone we had at least an hour or two hour wait before more trucks came back; we could fill the Mother Bin. Before the Mother Bin we'd have both combines full, all three grain carts full and have to stop and wait for at least an hour, an hour and a half. With the Mother Bin on the edge of the field the grain carts would come up, dump and then go right back out and unload that combine again.
It was like adding another combine. It really picked up the slack because of the extra surge capacity. We were able to finish fields in the evening after the semis were done loading. If the semis had issues or breakdowns we still didn't have to shut down the combine because we had extra capacity for storage.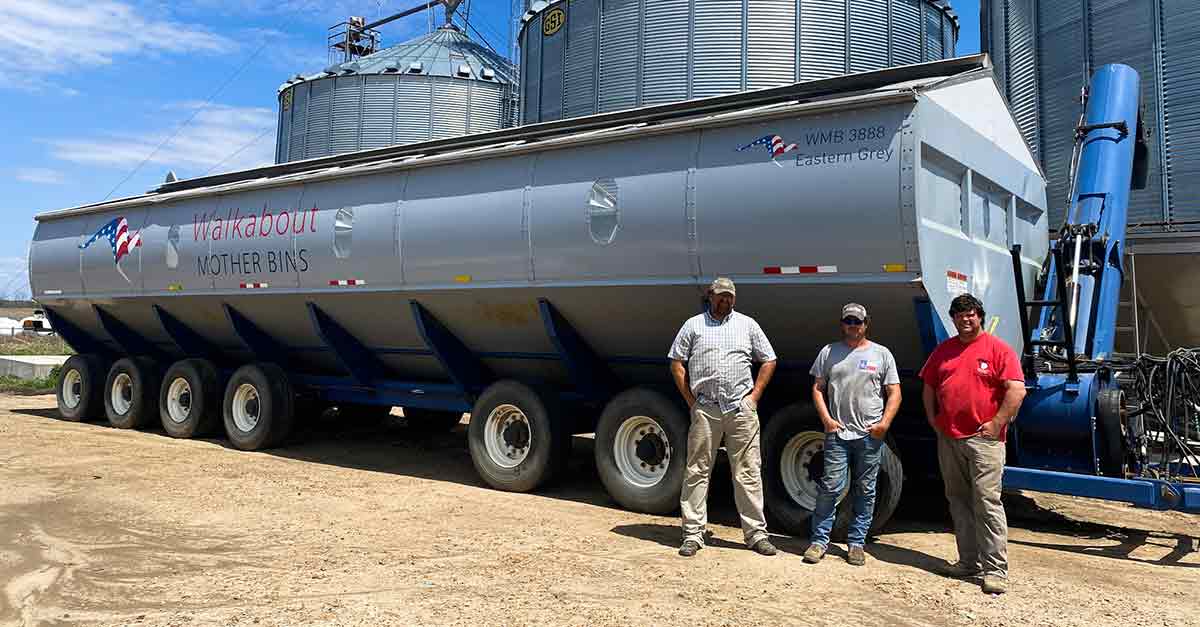 The Mother Bin allowed us to reduce the number of trucks we own and combine more grain faster  because the combines never stop. We farm with less equipment and finish earlier than before and it's because of the Mother Bin. We run like clockwork.
Upcoming Events
Walkabout Mother Bins
2022 Events
Here are the events Walkaboout Mother Bins will be attending and participating in this year. We hope to see you there!
Newsroom
News & Announcements
from Walkabout Mother Bin
We are proud to be builders of quality Mother Bins and providers of an affordable harvest system that limits overhead and downtime for farmers. We'll share our news and annoucements here.
Turns out, Dave Hedt, president and CEO of Walkabout Mother Bins, is not the only member of his family to build innovative farm equipment for harvest. "Back in the day" his father, Brian, and his uncle Max, built a machine to help Australian farmers "vacuum up" medicago ssp – an annual that's a close relative of alfalfa and sweet clover. We'll let Brian tell the story in his own words.
read more
Shop Online
Easily connect equipment with Outback Wrap hydraulic hose markers
Outback Wrap hydraulic hose wraps are used for identification and organization when connecting hydraulic hoses to tractors. The wraps can be used by farmers, ranchers, agriculturists, machine operators, and every day people. Whether it's on the farm, in a factory, at your home, in your office/business or on your equipment, Outback Wrap will "Make Hooking Up Easy".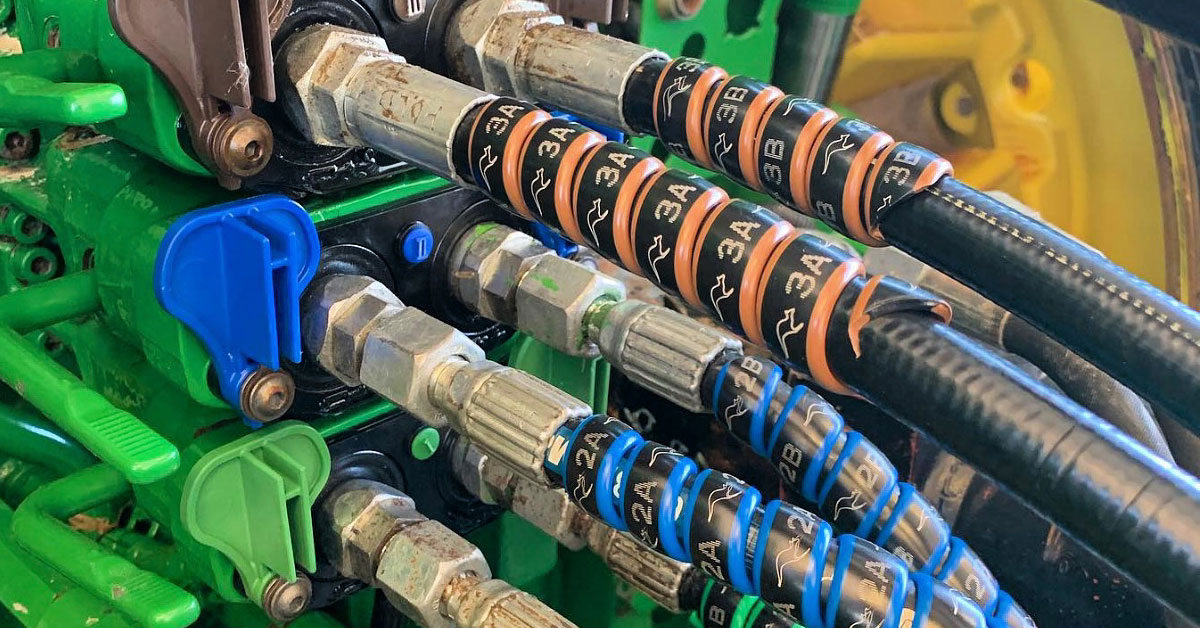 Walkabout Mother Bins Branded Merchandise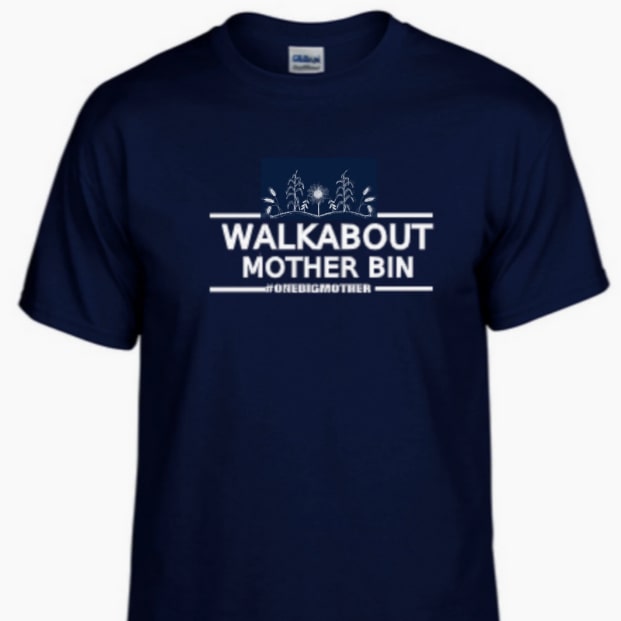 $20.00
Walkabout Mother Bin T-shirt
Gildan Ultra, Dry-Blend T-Shirt (50/50)
Sizes: Sml, M, L, XL and 2XL
Color: Navy
Shop Now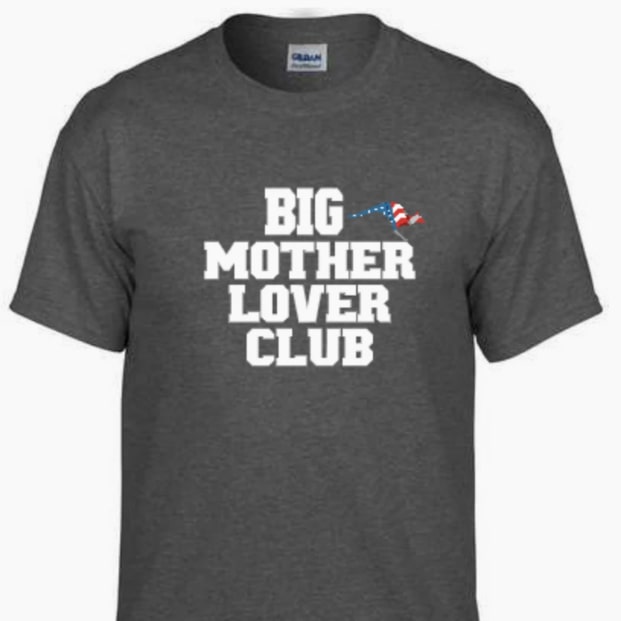 $20.00
Big Mother Lover Club T-shirt
Gildan Ultra, Dry-Blend T-Shirt (50/50)
Sizes: Sml, M, L, XL and 2XL
Color: Dark Heather
Shop Now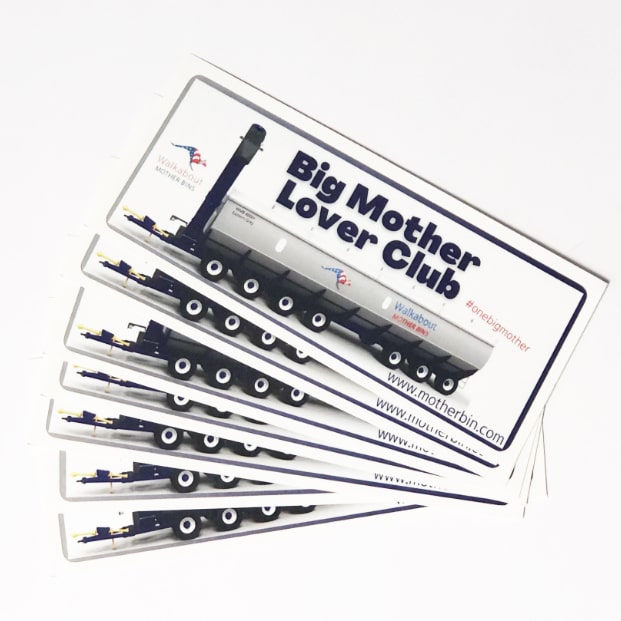 $1.00
Walkabout Mother Bin Sticker
Be a part of the Big Mother Lover Club! Get yourself a Walkabout Mother Bin Sticker and display your membership proudly! Stickers are 5″x 2″
Shop Now