Walkabout Mother Bin
Resources
Here are resources for grain farmers interested in learning more about Mother Bins.
If there is anything else you need, please give us a call.
Click on a picture below to get the information you need.
Walkabout Mother Bin Specs
The Walkabout Mother Bin, also known as the "giant grain cart" or "grain bin on wheels," bridges the gap between a grain cart and a truck by storing up to 4000 bushels of grain. Its purpose is to enable combines and grain carts to continue harvesting without having to wait for trucks. Developed with the specific needs of American farmers in mind, the Walkabout Mother Bin is improving harvest efficiency and profitability.
4,000 bushel capacity
AGRI-COVER® Electric Roll Tarp
Split front and rear flow gates for blending grain
22″ Elmer's unload auger
Up to 900 bushel-per-minute unload rate
Camera system
Adjustable auger spout
Self-steering front and force steering rear axles
Rear access door
Movable while partially loaded
Full length clean out doors
Minimum 200hp required
Outback Wrap Hydraulic Hose Markers on each bin
58′ long x 13'9″ wide x 12'11" high
5 Steps to Speed Up Your Grain Harvest
From finding experienced labor to simplifying production, it's time to optimize your harvest.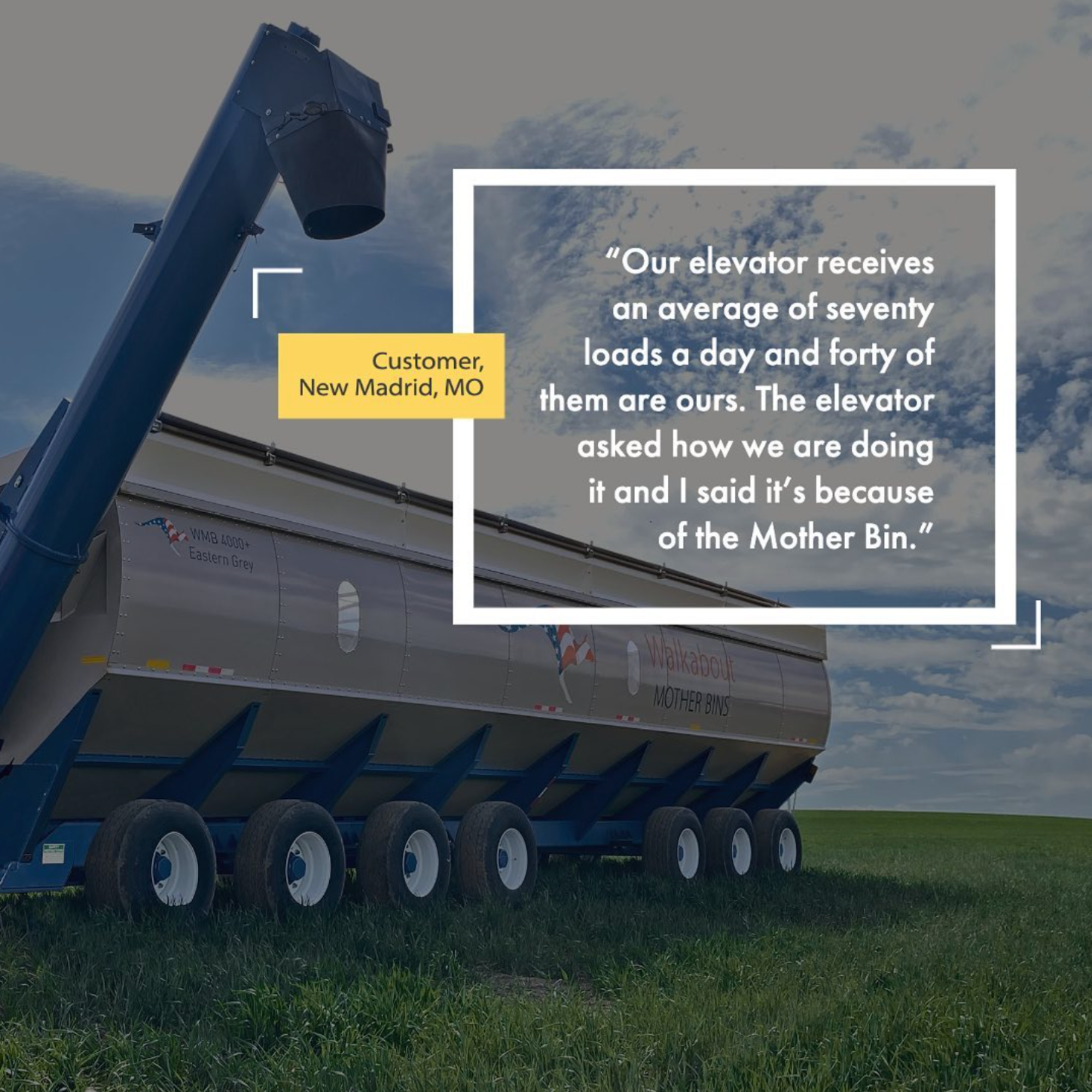 The Walkabout Mother Bin helps extend harvest time, even if the elevators are closed, by allowing combines and grain carts to keep moving. It eliminates the need for a truck to be present, reduces grain cart cycle times, and can hold 4-6 semi loads of grain, reducing the need for trucks and workers. It acts as a surge tank, is mobile and can move from field to field (when partially loaded), and reduces soil compaction by allowing the use of smaller carts and tractors.
To read more about a type of financing, click on the picture below.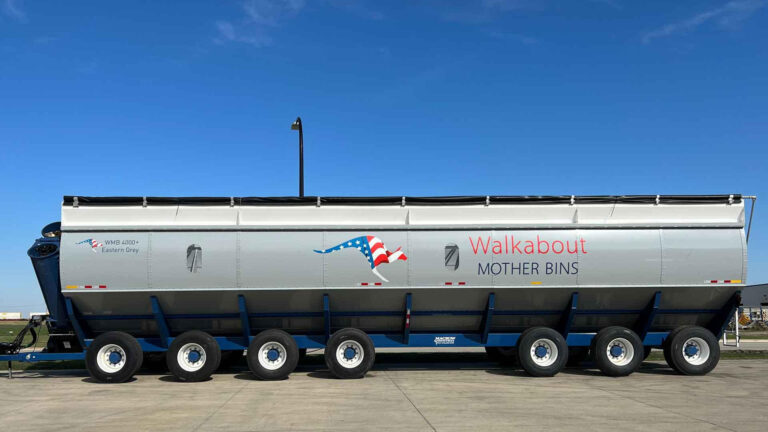 Interested in becoming a dealer? Fill out this form and our Sales Team will be in touch shortly to walk you through the process and answer any questions you may have.
Ready to Speed up Your Grain Harvest?