The Mother Bin saves farmers time and money. It's gaining popularity in the Pacific Northwest as farmers save labor and maintenance costs. This story was written in February 2021 by freelance journalist David Clewett for the Yakima Valley Business Times.
Walkabout Mother Bins
As one of the most innovative new pieces of harvest equipment introduced to the agriculture industry, the Walkabout Mother Bin is building a popular reputation in the Pacific Northwest. This equipment intends to be a springboard that ushers in a new era of efficiency in the United States grain belt, saving farmers on labor and maintenance costs while streamlining harvest.
Mother Bins are manufactured in North Dakota and all bins are made in the USA. The objective is limiting overhead and downtime for farmers by offering a grain storage solution that helps overcome delivery chain problems and a shortage of equipment. This grain storage harvest system provides farmers with an efficient and affordable solution by connecting the missing link between grain carts and trucks. The basic concept of the Mother Bin is providing in-field storage to keep the combine running longer.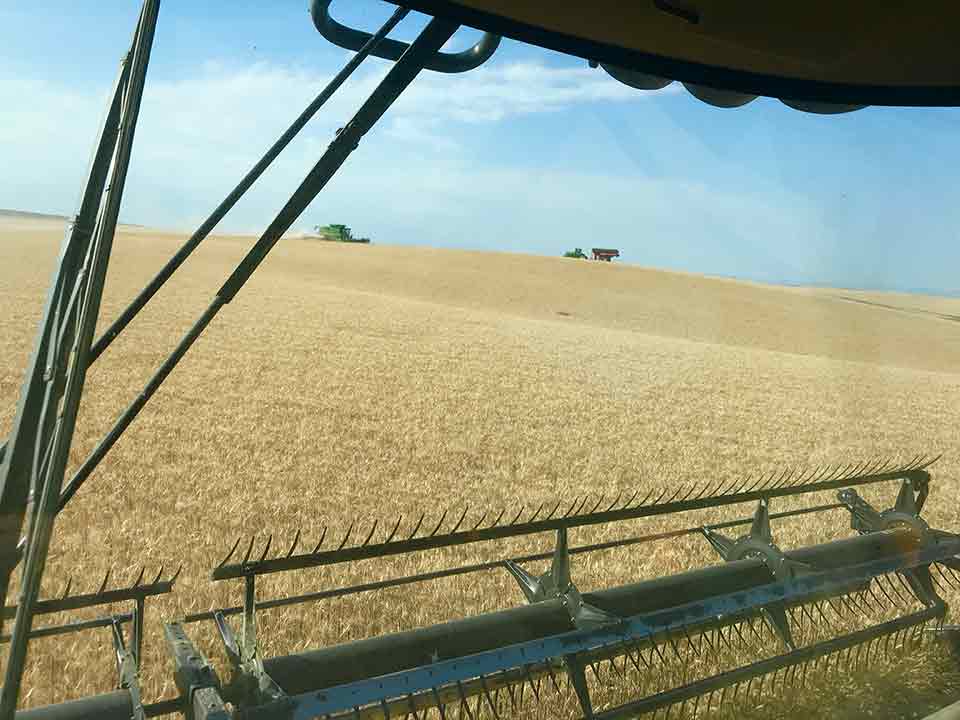 Walkabout Mother Bin was founded by CEO and manager David R. Hedt, a self-made entrepreneur, who intends to inject a new boost of excitement into the farming community. He lives in the community of Faulkton, South Dakota and has years of experience as a farmer and harvester.
"Walkabout Mother Bins pride ourselves on building a strong, long lasting minimum maintenance product," Hedt said. "The Mother bin is truly the next step for North American farmers in becoming more efficient. With the mother bin they can do more with less. It reduces stress and wasted idle time. We look forward to seeing the idea catch on in the Pacific Northwest as the Mother Bin is placed to have a huge positive impact on farmers there."
The first Walkabout Mother Bin was sold in Mississippi in 2016 and they have since been sold throughout the Midwest and Pacific Northwest. Each Walkabout Mother Bin that has been purchased since 2016 is still owned and operated by its original owner, signifying its strength, durability and the efficiency it has created for its owner.
Walkabout Mother Bins are represented in the Pacific Northwest by FEI, Inc., an employee-owned company based in Valley City, North Dakota and with a branch in Yakima.
"FEI is proud to represent The Motherbin and we have two incredibly happy customers," said Troy Melton, Territory Manager for FEI, Inc. "For example, Keegan Jones use last harvest was impressive. Efficiencies and labor savings more than justified his purchase and application. This product has the potential to radically change the landscape of harvest operations in the Pacific Northwest."
FEI has currently sold two Mother Bins to wheat farmers near Pendleton, OR. Both customers reported that the Mother Bin expedited their harvest and saved tremendous time and money.
"The Mother Bin is exactly what we needed to fix our trucking issues," said Keegan Jones of Pendleton. "Because of the Mother Bin we finished harvest four days sooner than we ever have even with exceptional wheat yields."
Mother Bins are becoming increasingly popular in the Pacific Northwest as farmers explore new ways to increase efficiency and profitability. Farmers are looking to streamline productivity because our region is unique in the way land is farmed and the abundant wheat produced and exported to market.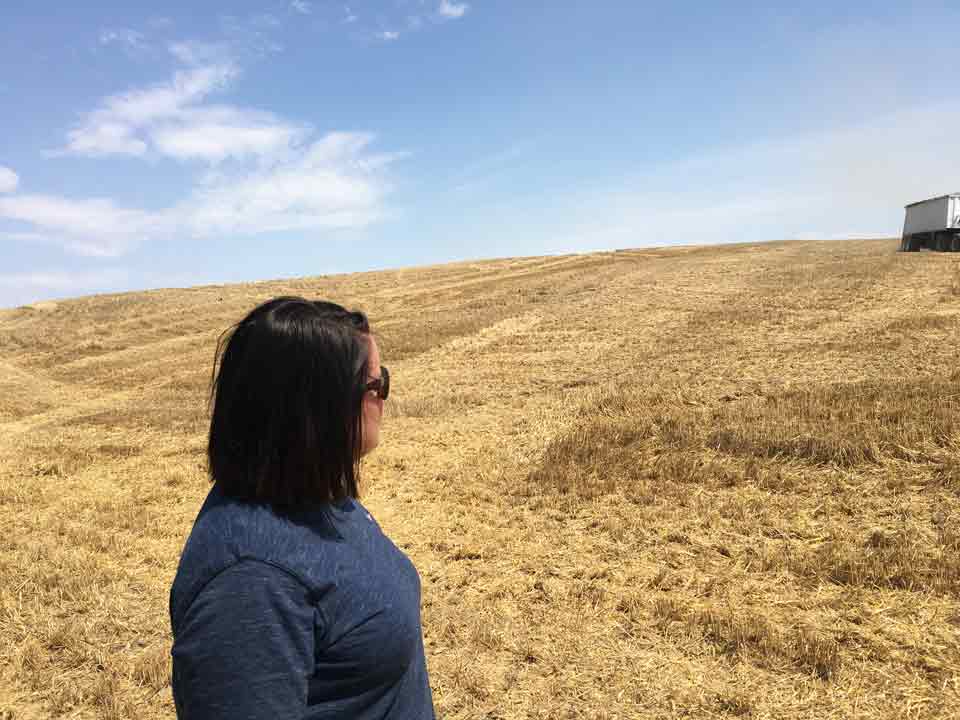 "The Pacific Northwest farming practices are unique to the way the rest of the world farms," said Crystal Kopecky, Director of Sales for Walkabout Mother Bins. "Due to the abundant yields and declining labor pool, along with the high cost of owning and maintaining trucks, the Mother Bin creates massive efficiencies showing a return on investment within one to two years."
Mother Bins offer a large, portable grain storage solution with a 4,000-bushel capacity and 22" Elmer's unload auger. They allow the combine to run continuously, eliminating the need to stop and unload. A Mother Bin can load a semi in about two minutes and has an unload rate of 900 bushels-per-minute.
At 58' long, 13'9" wide and 12'11" high, the Mother Bin is completely mobile even when partly loaded, and able to move from field-to-field as the harvest progresses. It allows farmers to operate with less help and less equipment by holding 4-6 semi loads of grain and reducing the number of trucks and employees. This equipment allows combines to keep moving even when trucks are delayed because trucks can load straight out of the Mother Bin in the field.
The Mother Bin ultimately pays for itself by maximizing efficiency and moving the grain away from the combines and out of the field without any piece of equipment having to stop and wait. Because fewer pieces of equipment are used, farmers save on the cost of insurance and maintenance, while saving on seasonal labor expenses.
Walkabout Mother Bins offer demonstrations via their website www.motherbin.com or by contacting the sales department at 605-530-4346. Seeing the Mother Bin in action is the best way to understand its value.
Walkabout Mother Bins is headquartered in Faulkton, SD and manufactured by Mackow Industries. For questions or to place an order call 800-437-9702 or contact sales@usakangaroo.com.