Walkabout Mother Bins will be attending the Tri State Grain Convention in Coeur d'Alene, Idaho Nov. 29-Dec. 1. Crystal Kopecky, Director of Sales for Walkabout Mother Bins, will be attending the breakout sessions and available to talk with in the Exhibit Hall.
FEI, Inc. an authorized Mother Bin dealer, will also be attending the convention. Representing FEI are Bill Nice, FEI sales rep for North East Washington, South East Oregon, Idaho, Utah, and Nevada, and Troy Melton, FEI sales rep for Western Washington and Western Oregon.
The annual Tri-State Grain Convention is hosted by the Idaho Grain Producers Association, the Oregon Wheat Growers League and the Washington Association of Wheat Growers. It is slated for November 29-December 1, 2022 at the Coeur d'Alene Resort. Scheduling information is available on the convention's website.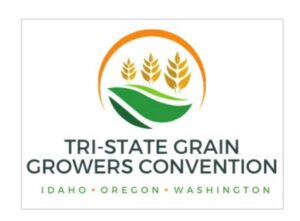 A Walkabout Mother Bin is the missing link between a grain cart and a truck. The Mother Bin sits on the end of the field, grain carts dump into it and trucks load out of it. Therefore, the combine never stops. A Walkabout Mother Bin has 4000 bushels of portable, in-field storage designed specifically to keep an operation's grain harvest running at peak efficiency.