Crystal Kopecky, our Director of North American Sales has fielded this question many, many times — "Where can I buy a used Mother Bin for sale?" So many times, in fact, she asked our webmaster to interrogate our server and was surprised by how often this question has been searched via the web.
To help a potential customer understand the reasons why there are no used Walkabout Mother Bins for sale, unlike used grain carts or other used farm equipment, we provide some explanations…
If you watch the customer testimonials on our website you will notice the current Mother Bin owners, despite being quite humble people, are absolutely rapt with the incredible efficiency gains they have all achieved.
The Walkabout Mother Bin is a relatively new concept in the USA. Until recently they have been purchased and used by the grain industry's "early adopters," some of whom appear in our testimonial videos. These early adopters have, over the last five to six years, proved again and again the massive efficiency gains this simple machine provides when included in their harvest logistics chain.
After years of proofing the concept there are now dozens of Walkabout Mother Bins improving harvest efficiency across the USA, from the wheat fields of Oregon, the corn and bean fields of the Dakota's to Kansas, Arkansas and Iowa. Our dealers around the rice fields of Mississippi and in many other states are receiving incredibly positive feedback from new owners and, as we ramp up production to fill demand, many more WMB's will be finding their place in fields across North America.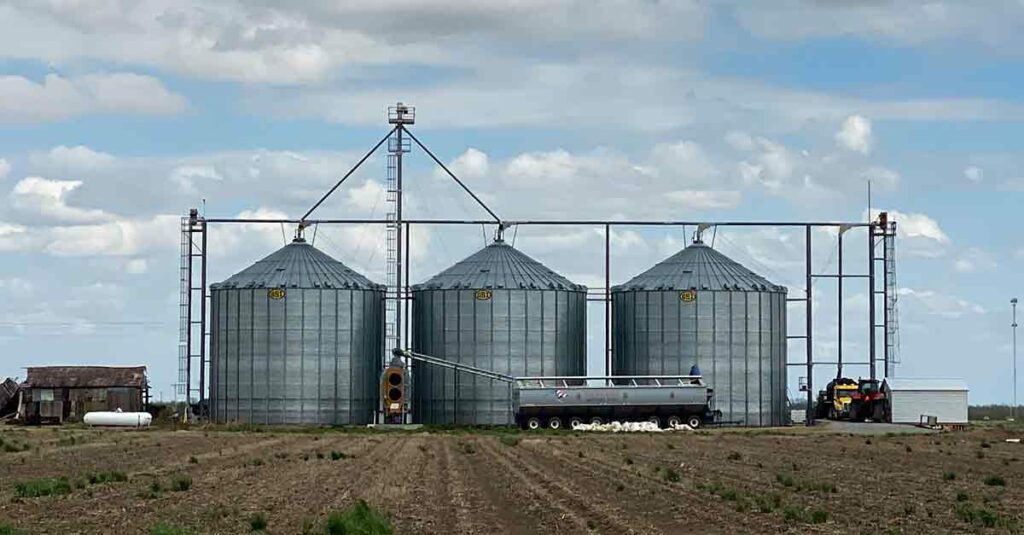 For those who see the advantages of having a Mother Bin in their field, but are a bit "risk averse" and are looking for a used Mother Bin, sorry, we can bring you little joy in the foreseeable future if the Australian experience is anything to go by.
In Australia there are quite literally hundreds of mother bins, but to actually see a used Mother Bin for sale is quite rare. In fact the only time one can be found is at a farm dispersal auction where the farmer is retiring. Not surprisingly the price at auction is always above what the owner originally paid new.
And just to mess with your accountant's head, the unique thing about a mother bin is that it is the only piece of farm equipment that barely depreciates (given fair wear and tear) and the annual maintenance bill is so low as to be in the region of a tenth of a cent/bushel handled.
In the very near future we will be placing a HARVEST EFFICIENCY ESTIMATOR on our website. It will allow you to load your own farm's numbers for three separate crops (i.e. number of trucks, combines, yield, crop type, value, combine wait time, truck trip time, truck wait time, yield and quality losses as harvest progresses, etc.) It will quantify your present efficiency and demonstrate how the presence of a Walkabout Mother Bin will save you dollars and time for each crop.
In about 5 minutes you will discover everything pertaining to the advantages of owning a Mother Bin and be able to share this information with your partners, banker or other finance institution.
A call to your nearest dealer, or Crystal at Walkabout Mother Bins, to discuss ownership should probably be done sooner rather than later.