This is a Mother Bin demonstration story of compare and contrast. Because the Mother Bin is a new concept in the US, it can be hard for growers to visualize why they should add a Mother Bin to their operation instead of another grain cart or another truck (You don't need another grain cart or truck, Sept. 22, 2022). The short answer is that another grain cart or another truck doesn't solve the harvest bottleneck; they will only add to it. A Mother Bin will keep all the equipment running. Another grain cart or truck only means more equipment stopped and waiting.
Walkabout Mother Bins just completed a demo in Kimball, Nebraska, with a gentleman who was running one eight-row, John Deere S770 Combine with a 1050 bushel grain cart. He had one semi (it was a 1000 bushel semi), and the Mother Bin, and from 10:00 a.m. to 6:00 p.m. the combine and all the drivers never stopped. They ended up with about eleven semi loads full of corn. It was on a pivot with 225 bushel corn and no one stopped. Not one time did anyone stop. 
In contrast, up the road they had a crew with one combine with 12-row heads, two grain carts and six semi's. While the crew never waited (they kept up with the combine) the semi's waited for one to two hours. According to the owner that "would have been an ideal situation for a Mother Bin."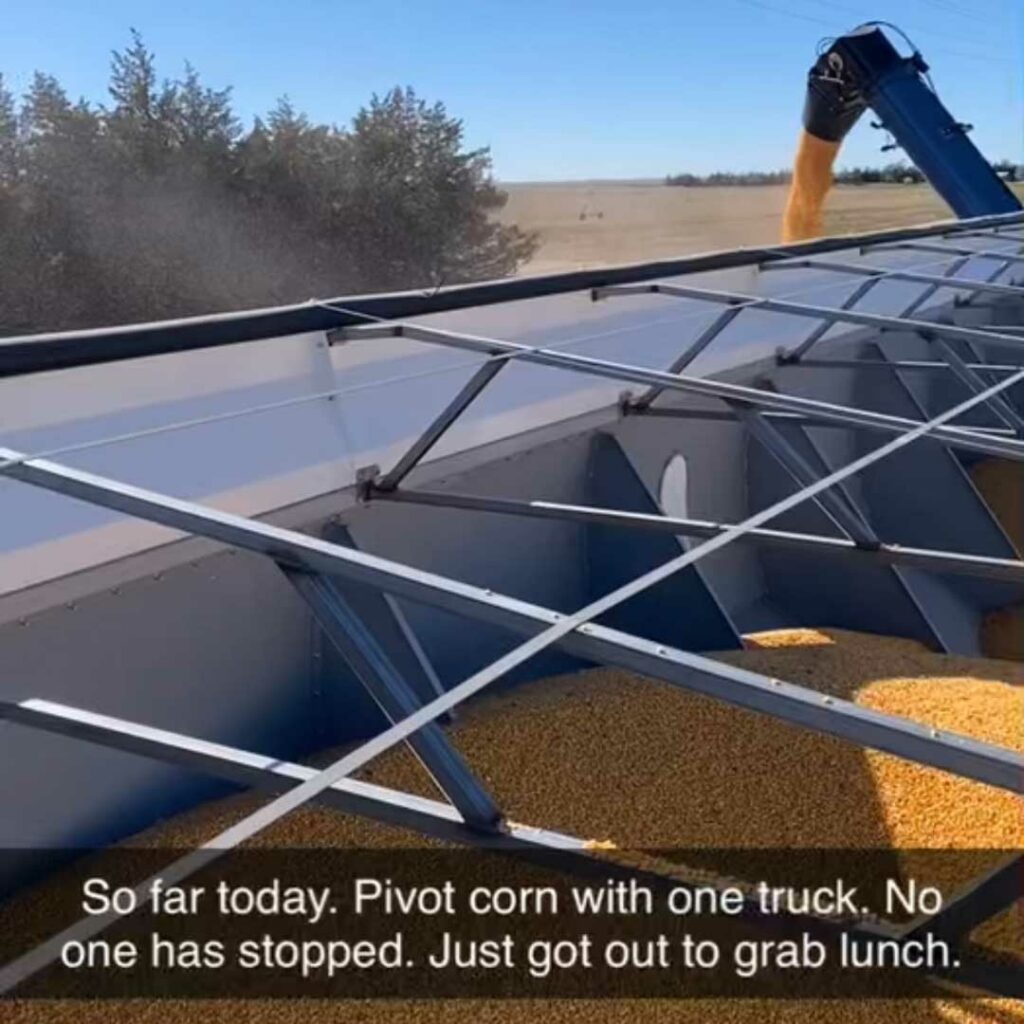 We often get asked how the Mother Bin pays for itself. The Mother Bin essentially makes it so you can do without two people who, let's say, each cost $30.00 an hour. That is saving $62,500.00 per person, per year, and that's just accounting for a 40-hour week; no overtime. Eliminating labor costs by just two people saves $120,000.00 a year and makes three payments on a Mother Bin. Now add up the savings in fuel, licensing and insurance for having one semi instead of two or three and fewer grain carts.
This gentleman's harvest is now nearly finished and we were thrilled to have the opportunity to show him what a Mother Bin will do for his operation…and that was just in one day. We are confident they will enjoy owning a Walkabout Mother Bin.