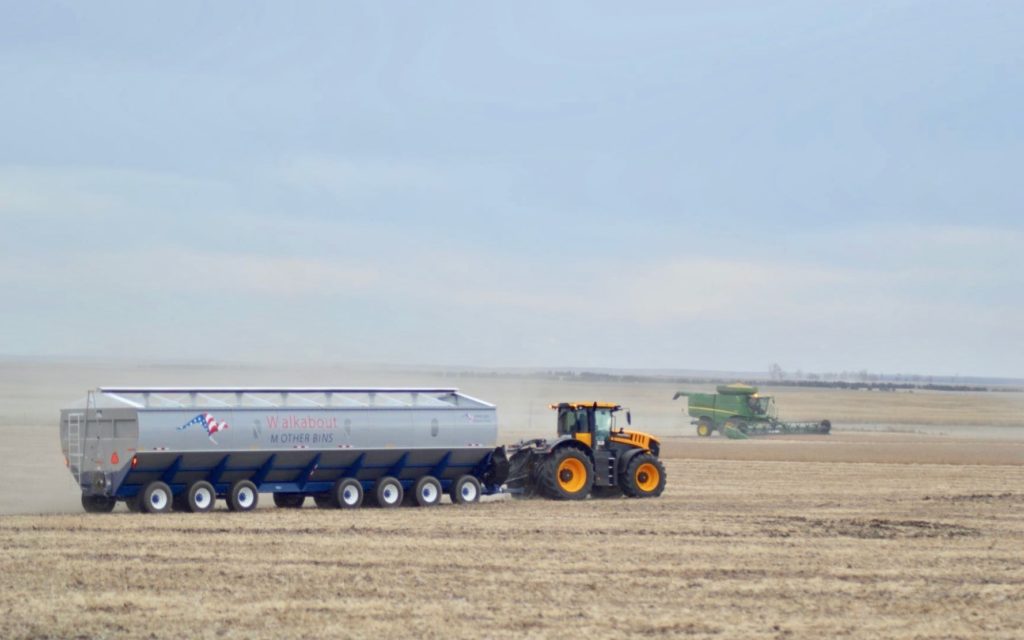 Mackow Industries to build Mother Bins in Mackow's West Fargo, North Dakota plant.
Walkabout Mother Bin has finalized an agreement with Mackow Industries to build Mother Bins in Mackow's West Fargo, North Dakota plant. Dave Hedt, president of Walkabout Mother Bins, said the agreement will guarantee consistency and quality in his product, as well as the ability to better serve existing and future Walkabout Mother Bin customers in the United States, Canada and potential overseas markets.
With plants in West Fargo, North Dakota and Winnipeg, Manitoba, Mackow Industries is positioned to offer cost effective and unique contract manufacturing services, both of which will positively impact WMB. Mackow has served the North American transportation and agricultural industries for over 35 years and WMB is proud to be working with them and continuing their commitment to manufacture Mother Bins in the USA.
"We are excited to form this partnership," said Hedt. "We are looking forward to a long term, prosperous relationship for both parties."
A Walkabout Mother Bin (WMB) is an innovative and important piece of farm equipment that has the ability to dramatically increase harvest productivity. Dubbed as the missing link between grain carts and trucks — a portable grain storage trailer — the seven-axle WMB holds 4,000 bushels, has a 22-inch unloading auger and could load a semi in about two minutes.
"The Mother Bin guarantees the ability to continue, or extend, harvesting time if elevators close or the distance from farm or elevator is too far for trucks to keep grain away from combines," explains Hedt. "If problems would arise because of slow unloading at the elevator, elevators closing, incoming inclement weather, or if on-farm storage or breakdowns occurred anywhere in the transport, delivery or storage chains, the WMB insures the harvest keeps moving."
Headquartered in Faulkton, South Dakota, Walkabout Mother Bins focuses on quality constructed bins; providing an efficient, easy, and affordable harvest system that limits overhead and downtime for farmers. Walkabout Mother Bins is uniquely positioned to be the springboard that will usher in a new era of harvest efficiency in the North American grain belt.