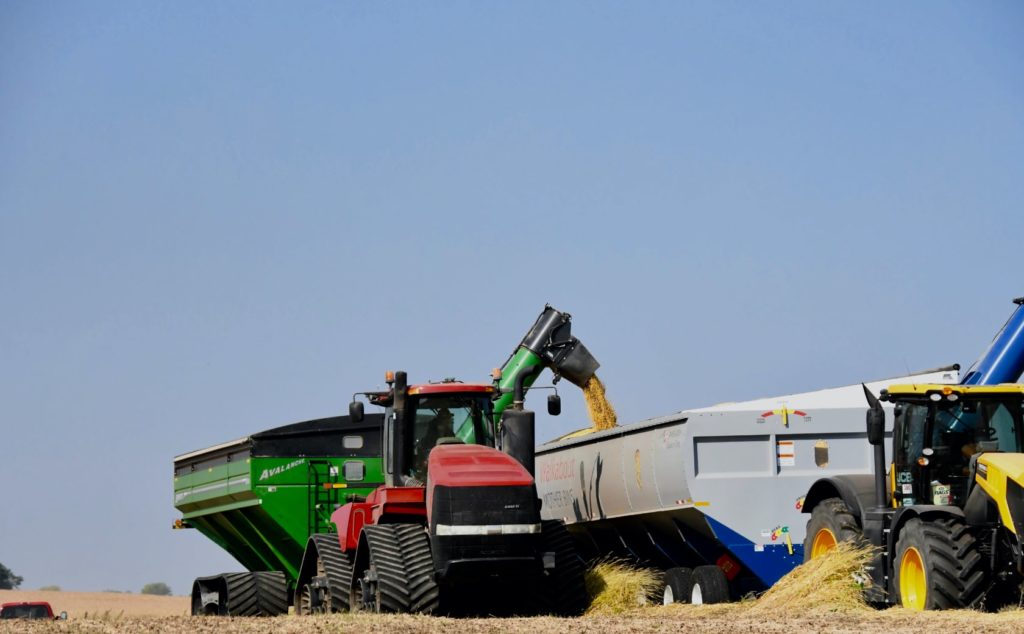 Fast Fact: Sales and service agreement between Walkabout Mother Bins and FEI, Inc. allows FEI to provide sales and service of the Mother Bin within FEI's network.
Faulkton, SD – Walkabout Mother Bins (WMB) has finalized an agreement with FEI, Inc., in North Dakota, that allows FEI to provide sales and service of the increasingly popular Mother Bin within FEI's established network. FEI provides fertilizer and chemical application and handling equipment and parts to the agriculture industry, and a full line of propane equipment, hearth products, and propane parts to the propane industry.
"FEI is helping us overcome some logistical challenges we are facing as the popularity and sales of the Walkabout Mother Bin increases in the United States," Dave Hedt, president of Walkabout Mother Bins, said. "Walkabout Mother Bins is excited to collaborate with FEI by adding the Mother Bin to their vast portfolio."
As an Employee Stock Ownership Plan (ESOP), FEI's day-to-day business is conducted by employee owners. Those owners go the extra mile to take care of customers while helping them make a profit. FEI's corporate office is located in Valley City, North Dakota with branch locations in Billings, Montana; Hastings, Nebraska; and Yakima, Washington. They serve customers in 20 states and four Canadian provinces.
"The Mother Bin is helping solve a problem that growers have been dealing with for decades," said Matt Klabo, Vice President, Fertilizer Division, FEI, Inc. "FEI is eager to help offer a solution to this harvest bottleneck with our new partnership."
"We are excited to form this agreement," said Hedt. "We are looking forward to a long term, prosperous relationship for both parties."
A WMB is an innovative and important piece of farm equipment that can dramatically increase harvest productivity for North American farmers. Dubbed as the missing link between grain carts and trucks, the seven-axle WMB holds 4,000 bushels, has a 22-inch unloading auger and could load a semi in about two minutes. It is a highly effective portable grain storage trailer.
"The Mother Bin guarantees the ability to continue, or extend, harvesting time if elevators close or the distance from farm or elevator is too far for trucks to keep grain away from combines," explains Hedt. "If problems would arise because of slow unloading at the elevator, elevators closing, incoming inclement weather, or if on-farm storage or breakdowns occurred anywhere in the transport, delivery or storage chains, the WMB insures the harvest keeps moving."
Headquartered in Faulkton, South Dakota, Walkabout Mother Bins focuses on quality constructed bins; providing an efficient, easy, and affordable harvest system that limits overhead and downtime for farmers. Walkabout Mother Bins is uniquely positioned to be the springboard that will usher in a new era of harvest efficiency in the North American grain belt.