Mother Bin Field Day Demonstration May 12
Walkabout Mother Bins (WMB) and FEI, Inc., will host a Field Day Demonstration Wednesday, May 12, 10 a.m. – 2:30 p.m., at the Keegan Jones Farm located at 43447 Mumm Lane, Pendleton, OR 97801. The purpose of the mother bin field day demonstration is to show growers and dealers not only the Walkabout Mother Bin's propensity to make harvest more efficient and profitable, but to showcase its ability to work in the steep, rugged terrain of the Pacific Northwest.
Lunch will be served and representatives from both Walkabout Mother Bins and FEI will be on hand to answer questions.
The Walkabout Mother Bin is essential harvest equipment that dramatically increases harvest efficiency and productivity. Dubbed as the missing link between grain carts and trucks, the WMB is portable, in-field storage that allows the combine to run continuously, eliminating the need to stop and unload. The seven-axle WMB has a 4,000 bushel capacity, a 22-inch Elmer's unload auger and can unload up to 900 bushels of grain per minute.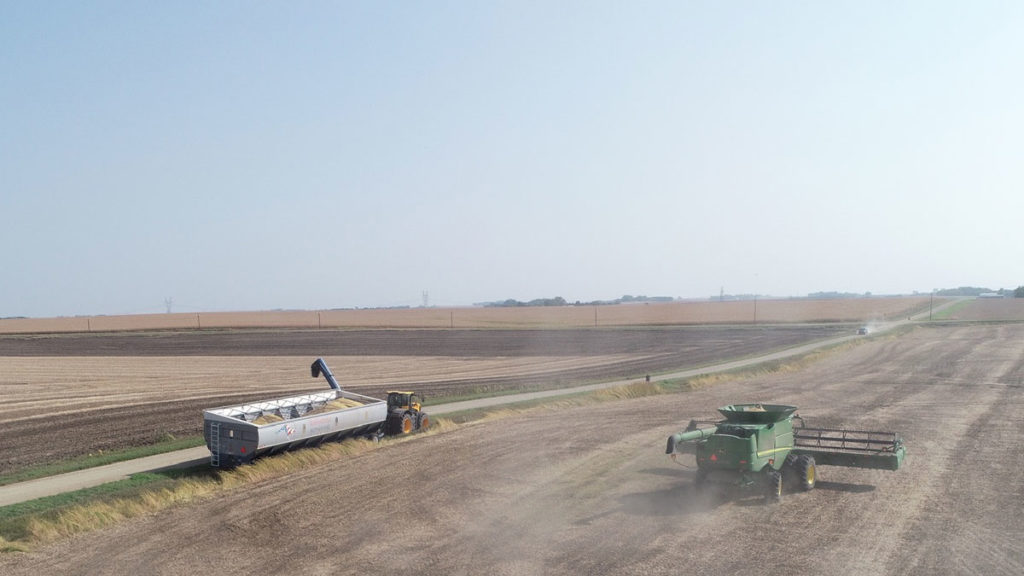 "The Mother Bin guarantees the ability to continue, or extend, harvesting time if elevators close or the distance from farm or elevator is too far for trucks to keep grain away from combines," Dave Hedt, president of Walkabout Mother Bins, said. "If problems would arise because of slow unloading at the elevator, elevators closing, incoming inclement weather, or if on-farm storage or breakdowns occur anywhere in the transport, delivery or storage chains, the WMB insures the harvest keeps moving."
FEI, a fertilizer, propane parts and equipment distributor based in North Dakota, is a Walkabout Mother Bin dealer and a host for the field day.
"The Mother Bin solves a problem that growers have been dealing with for decades," said Matt Klabo, Vice President, Fertilizer Division, FEI, Inc. "FEI is happy to help offer a solution to the 'harvest bottleneck'."
Headquartered in Faulkton, South Dakota, Walkabout Mother Bins focuses on quality constructed bins; providing an efficient, easy, and affordable piece of harvest equipment that limits overhead and downtime for farmers. Walkabout Mother Bins is proud to be ushering in a new era of harvest efficiency in the North American grain belt.
FEI's corporate office is located in Valley City, North Dakota with branch locations in Billings, Montana; Hastings, Nebraska; and Yakima, Washington. They serve customers in 20 states and four Canadian provinces.