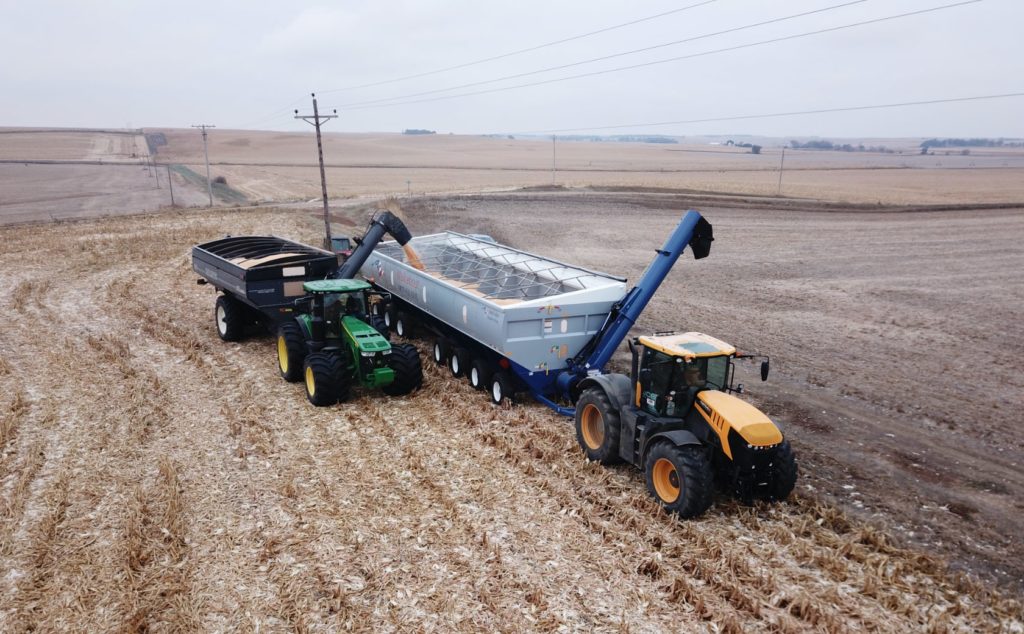 Field Bins, Chaser Bins, and Mother Bins … what word do you use? There are differences in the three. Do you know what they are?
A Walkabout Mother Bin, also referred to as a field bin or a chaser bin, is quickly becoming an essential piece of harvest equipment. With a 4000-bu capacity and a 22″ unload auger, this large trailer offers portable grain storage while harvesting so that combines can run continuously, eliminating the need to stop and unload. (The Walkabout Mother Bins specifications may be view here.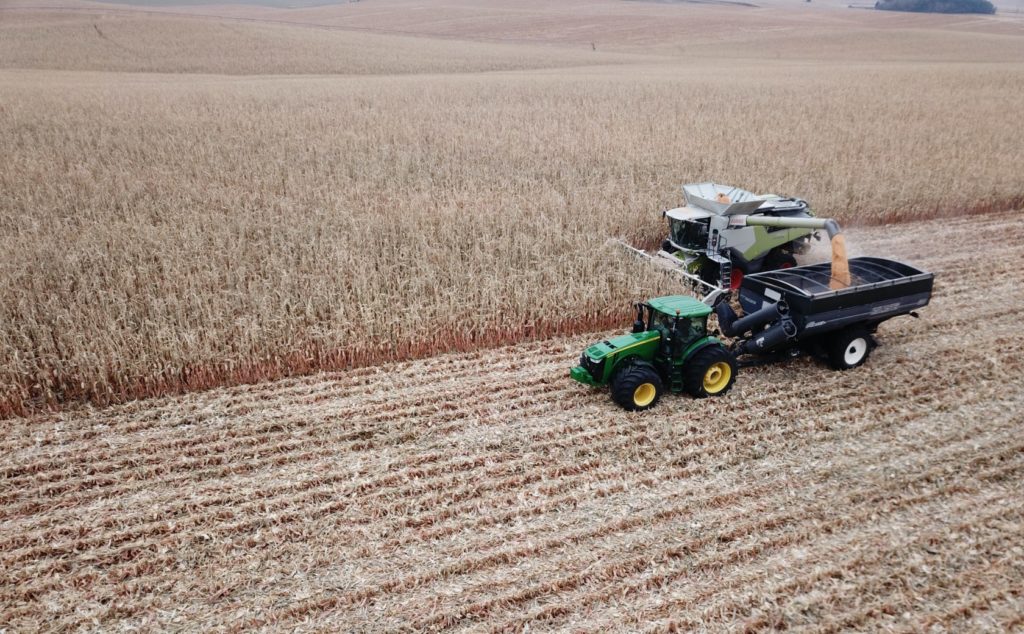 Field Bins
Field bin is another name for mother bin in Queensland, Australia. Field bins give farmers a convenient storage location while harvesting. They offer a large storage capacity, but are not portable. They are designed to be a static collection point and can be moved only when empty. Field bins are usually located on a paddock road at the entrance to the paddock being harvested, and allow chaser bins to unload into them. This gives truck drivers a more convenient location to fill grain into their semi-trailers.
Chaser Bins
A Chaser bin is a trailer towed by a tractor with a built-in auger conveyor system, usually with a large capacity. The typical setup of a chaser bin is a cross auger, which feeds the folding unload auger, which in turn empties the contents into waiting Grain hopper trailers or mother bins. Chaser bins are used to transport harvested grain or corn over fields from a header to another hauling device which is used to cover larger distances over roads. The use of a chaser bin allows the harvester to operate continuously, eliminating the need to stop and unload. The comparison to a chaser bin is understandable. But a chaser bin needs a mother bin to be effective.
The Walkabout Mother Bin
The Walkabout Mother Bin, designed with the North American farmer's needs in mind, combines the best of field bins and chaser bins into one essential piece of harvest equipment. A piece of harvest equipment that will save the harvester time and money, and greatly increase harvest efficiency and profits.
Walkabout Mother Bins is a USA owned and operated company.