Pacific Northwest farmers attended a Mother Bin field day demonstration in Pendleton, OR on May 12 and heard from bin owners about the impact the Walkabout Mother Bin has had on their harvest.
Walkabout Mother Bins (WMB) and FEI, Inc., hosted a Field Day demonstration May 12 at the Keegan Jones Farm located in Pendleton, OR. The purpose of the field day was to demonstrate for growers not only the Walkabout Mother Bin's propensity to make harvest more efficient and profitable, but to showcase its ability to work in the steep, rugged terrain of the Pacific Northwest. Lunch was served and representatives from both Walkabout Mother Bins and FEI, as well as Mother Bin owners, were on hand to answer questions.
The Walkabout Mother Bin is essential harvest equipment that dramatically increases harvest efficiency and productivity. Dubbed as the missing link between grain carts and trucks, the WMB is portable, in-field storage that allows the combine to run continuously, eliminating the need to stop and unload. The seven-axle WMB has a 4,000 bushel capacity, a 22-inch Elmer's unload auger and can unload up to 900 bushels of grain per minute.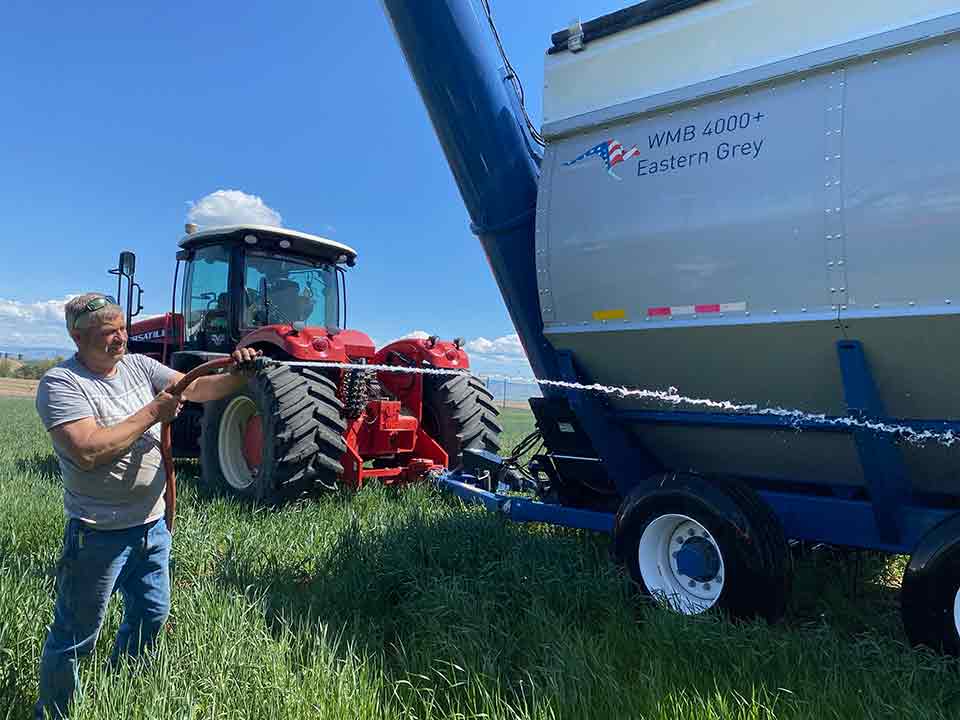 Questions?